Published on:
The Northwest MLS Mobile App provides NWMLS brokers and their clients with powerful search tools and valuable property insights to help them buy and sell real estate in the Pacific Northwest. The app is integrated with Matrix, the multiple listing service database that provides access to property details in real-time, including new listings, price changes, open house information, and more.
The Northwest Mobile App gives NWMLS brokers a huge advantage when helping clients in their real estate journey, with instant access to contact information, saved searches, and recent activities, all from the convenience of their phone or mobile device.
The best news is that your NWMLS broker can share their app with you, giving you access to the most accurate and comprehensive real estate information in your area.
1. Easily Share and Communicate with Your Broker
The Northwest MLS Mobile App makes it easy for brokers and their clients to collaborate. When you mark a listing as a favorite in the OneHome client portal, or within the mobile app, it will automatically appear on both platforms for you and your broker. This makes it easy to keep track of all "liked" properties and conveniently communicate with your broker about your favorite properties, directly through the app.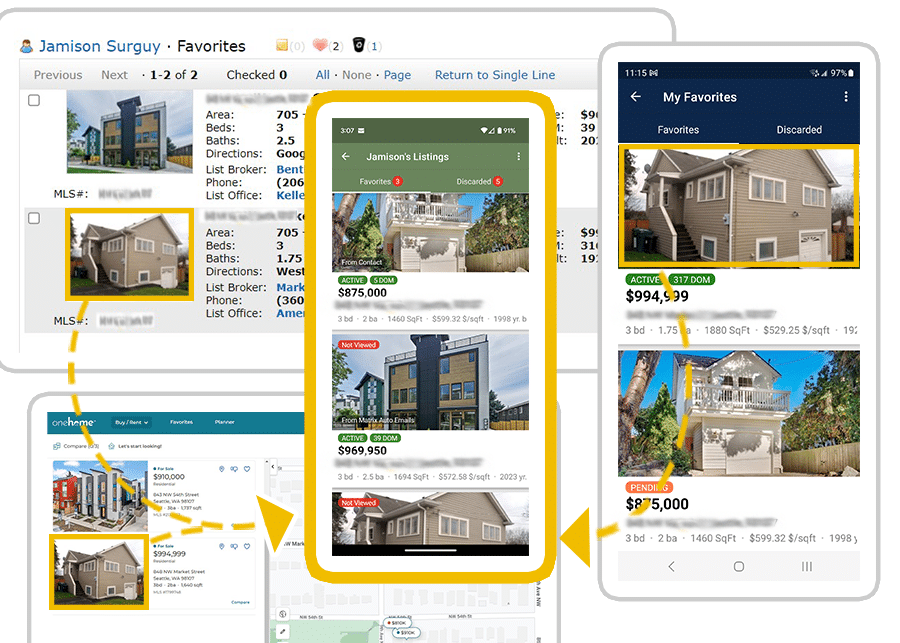 2. Save Your Favorite Searches
Saved searches make property searching easier. They are time savers so that your criteria doesn't have to be re-entered each time you search. They also make it easy for you to monitor listings in a particular neighborhood or area.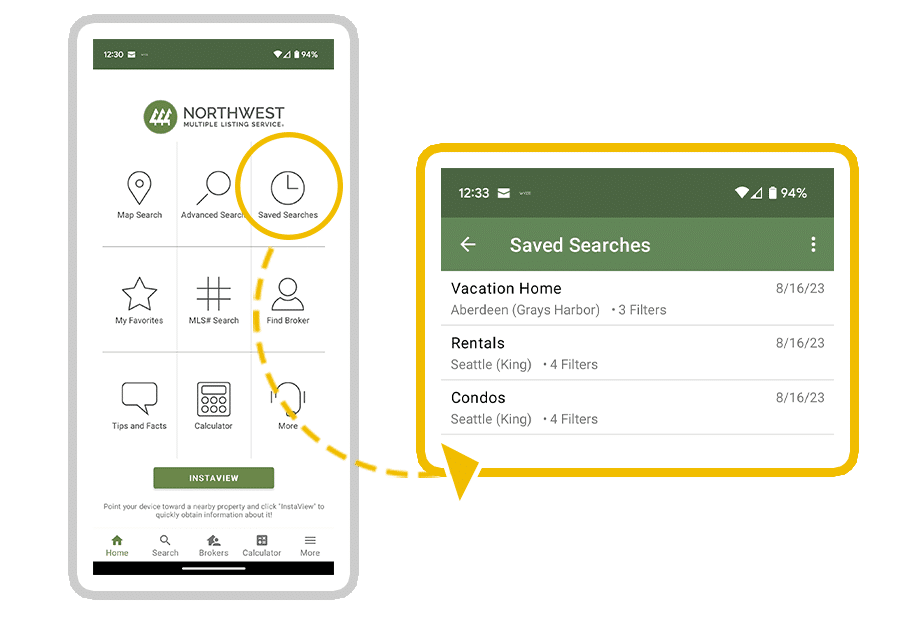 3. Showing Appointment Requests
The real estate broker version of the Northwest MLS Mobile App allows NWMLS brokers to easily request showing appointments for properties while on the go! The NWMLS showing appointment platform also provides an app for sellers – ask your NWMLS broker for details!
4. Ability for Brokers to Edit Listings on the Go
When a client wants to change the price on their listing, the Northwest MLS Mobile App allows brokers to make that time-sensitive change right there on the spot. In addition, they can update listing details, marketing remarks, and broker remarks in seconds.
---
Get started by downloading the app today!
Search for a NWMLS broker in your area!