PRODUCTS & SERVICES
Providing Superior Real Estate Products For Your Success
NWMLS provides members and subscribers with superior products and applications to simplify their real estate transactions.
Electronic Signature Service
Authentisign is a secure online document signing service that enables multiple parties to participate and sign documents electronically. Members can quickly create and send a secure electronic signing transaction using Authentisign's step-by-step wizard. Clients will receive a link to Authentisign's secured website where they can review and electronically sign the contract documents prepared by their real estate broker. Authentisign offers convenience and efficiency for both members and their clients, and greatly reduces the amount of time and paper used in a real estate transaction.
Electronic Forms
TransactionDesk enhances the process of preparing legal forms for real estate transactions. Members can quickly access statewide forms, store documents online, auto-fill forms to save time, browse form manuals for help filling in forms, and access Authentisign for paperless signings. NWMLS forms are the industry standard statewide forms in Washington, created as a partner project between NWMLS, Washington REALTORS® and the Spokane MLS Access.
Online Showing Scheduling
ShowingTime is an efficient, online scheduling and showing management tool that is directly integrated with Matrix. Members can quickly schedule a showing for their buyers online, create detailed showing reports for sellers, contact other brokers, and view showing feedback.
Interactive Statistics Generator
InfoSparks with FastStats is a simple-to-use, interactive stats generator that allows members to create their own charts or print pre-generated trend reports for a region. It can zero in on specific residential statistics, and then provide a tailored charting type, timeline and data calculation options. Charts created with InfoSparks can also be printed or shared in multiple ways.
Northwest MLS Mobile App
The Northwest MLS Mobile App is integrated with Matrix, OneHome, and Realist and offers powerful search tools and real time property and market insights. NWMLS brokers can also brand a consumer version of the app and share it with their clients!
Keys and Keyboxes
NWMLS employs the latest technology in keybox systems. The keybox system records the name of each real estate professional that enters the home, along with the date and time of the showing. Members can access their listings' showing details quickly using online activity reports.
Digital Printing and Graphic Design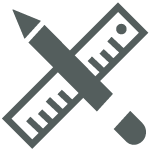 We offer full-color, affordable digital printing and graphic design services. Our in-house print shop and graphic design teams produce promotional flyers, newsletters, business cards, and other marketing materials at competitive prices. Additionally, printed versions of NWMLS legal forms and documents can be purchased.
My Account & Online Store
The NWMLS secure online account system allows members to make online store purchases, update personal profile information, change billing information, or pay a bill.  Designated Brokers and Branch Managers can also view the status of their firm's subscribers.
Health Benefits/Insurance
We negotiate group medical, dental and long-term care plans on behalf of our membership.