Published on:

"Everyone needs a home to achieve their highest potential," proclaims Imagine Housing, an affordable housing provider that will present "You Hold the Key" event on Saturday, April 18 in Bellevue. The gala and auction mark the 27th annual celebration of the nonprofit group's work to create affordable apartment homes in East King County.
Tickets will be available in early 2020. In the meantime, individuals and companies are invited to donate auction items.
From modest beginnings in 1987 as St. Andrew's Housing Group, the organization has witnessed the positive impact that stable housing creates for people. In 2011, it was renamed Imagine Housing, and is now considered the leading non-profit affordable housing developer in East King County.
The housing shortage is not always visible, but Imagine Housing strives to assist the growing number of people in our communities who are living unsheltered in cars or tents. They cite data from King County that shows a gap of 94,100 mid- and low-income affordable housing units on the Eastside. "A home is more than just a place to sleep. It is the foundation on which to build a life, raise a family, and live with a sense of security," they believe.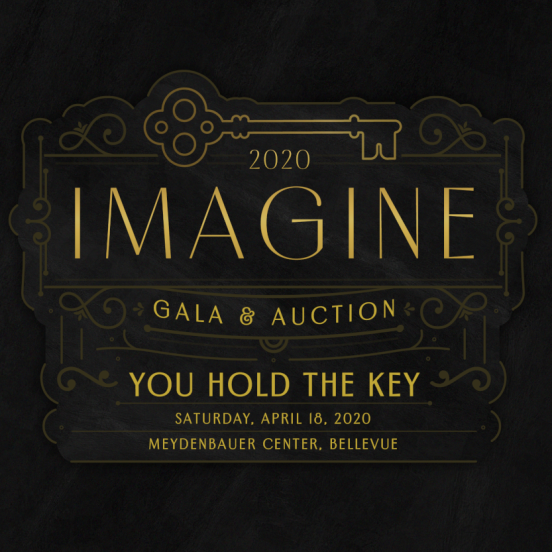 Imagine Housing owns and manages 15 apartment communities serving more than 1,400 people. By 2022, they envision adding another 1,000 apartments serving 2,400 families, people exiting homelessness, seniors, veterans and individuals.
The staff and board at Imagine Housing work closely with multiple jurisdictions at all levels of government, as well as the Veteran's association to provide high quality apartment homes to people earning less than 60% of the area median income. They also collaborate with over 70 other nonprofits and agencies to assist residents with basic needs, transportation, employment, and health services.
In addition to its annual fundraiser, Imagine Housing holds quarterly Lunch & Learns for anyone who wants to learn more about the organization, its approach to affordable housing, and how to get involved. The next Lunch & Learn event is scheduled for February 6 at Velocity Apartments Rooftop Terrace Room in Kirkland. Pre-registration may be made online.