Published on: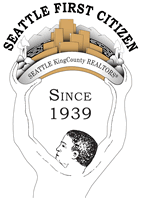 Three distinguished business/community leaders will honor Seattle University President Stephen V. Sundborg, S.J., at a civic banquet to celebrate his selection as the 2019 Seattle-King County First Citizen. The dinner event saluting this widely respected "community builder" is scheduled for Thursday, May 23 at Seattle's Fairmont Olympic Hotel.
Dorothy Bullitt, Mark Pigott, and Jim Sinegal will speak about their affiliations with "Father Steve" and his many contributions as a university and community leader, and as a noteworthy volunteer with various organizations.
Bob Ratliffe, past chair of Seattle University's Board of Trustees and president of Silver Creek Capital Management, is the master of ceremonies. Rich Bergdahl, president of Seattle King County REALTORS®, will present Fr. Sundborg with a commemorative medallion on behalf of the presenting partners for the First Citizen Award.
Reservations for the May 23 civic celebration, which begins with a reception at 5:30 PM followed by dinner and the program at 6:30 PM, may be made online at SeattleFirstCitizen.org.
Civic leader Dorothy Bullitt, who has had careers in business, government, and the not-for-profit sectors, has worked with this year's First Citizen on some of the region's most critical needs, including various causes related to human rights and homelessness. Their paths also cross as members of Seattle Rotary and as supporters of Habitat for Humanity. Bullitt has published two best-selling books and is a senior lecturer at the University of Washington's Evans School of Public Policy and Governance.
Tributor and philanthropist Mark Pigott, executive chairman of PACCAR Inc., also has a long affiliation with Fr. Sundborg. He is the fourth generation of his family to actively support Seattle University, reflected in part by the establishment of the Pigott Family Endowment for the Arts and the creation and funding of the James Pigott Pavilion for Leadership in honor of his uncle. Additionally, he has taught Executive MBA students for several years in Pigott Hall.
Both Bullitt and Pigott are from families that have been recognized as Seattle-King County First Citizens: the Bullitt Family in 2000, and the Pigott Family in 2018.
81st Annual Seattle-King County
First Citizen Banquet
honoring
Stephen V. Sundborg, S.J.
Thursday, May 23
Reception 5:30 p.m.   |   Program: 6:30 p.m.
Fairmont Olympic Hotel
411 University Street, Seattle
Tickets: $125
Reservations required:  www.seattlefirstcitizen.org

Also speaking at this year's banquet is Jim Sinegal, co-founder and former CEO of Costco Wholesale, who shares Sundborg's belief that education is essential to a successful and fulfilled life.
Sinegal is a past member of the university's board of trustees whose connections also include serving as the first Senior Executive in Residence at its Albers School of Business and Economics. He and wife Jan have a long history of supporting educational opportunities and access to health care via transformative scholarships, endowments, the Jim and Janet Sinegal Initiative for Nursing Education at Seattle U, as well as the nationally-recognized Seattle University Youth Initiative.
Other program participants include Fr. Thomas Lucas, S.J., who will deliver the invocation, a color guard from Seattle University ROTC, and event chair Trish Englund, a broker at Windermere Real Estate.
Fr. Steve, now in his 22nd year as president of mission-driven Seattle University, plans to retire at the conclusion of his current five-year term. Since he has been at the helm, Seattle U has been widely recognized as a leader in Jesuit education, having earned several top rankings for its programs, including having an 18-year streak on the U.S. News & World Report's "Top 10" list of the West's best regional universities. Enrollment has surged, an ambitious building program is ongoing, and he is credited with engineering Seattle U's return to NCAA Division I athletics.
Like many of the 80 First Citizens before him, Fr. Sundborg has been involved with many professional, charitable, cause-related, and civic organizations. Among past honorees are two former Seattle University presidents: Rev. Albert A. Lemieux, S.J., in 1956, and Rev. William J. Sullivan, S.J., in 1990.
Fr. Steve's admirers describe him as an inspiring and visionary leader, and as a tireless advocate for marginalized residents. He is widely praised for creating energizing partnerships and for his reflective style of leadership, particularly in supporting neighborhood youth and families through the youth initiative, addressing the homeless crisis and a focus on social justice, diversity and inclusion.
Since 1939, the First Citizen event has recognized individuals and organizations that enhance the area's quality of life through visionary leadership, civic engagement, and dedication to building healthy communities through volunteerism and philanthropy. Inductees have represented humanitarian organizations, charitable, health and educational institutions, arts groups, environmental causes and various civic endeavors. (See list at end of article)
Several past First Citizens also expected to attend the May 23 banquet, along with many of this year's recipients of a Seattle First Citizen Scholarship whose applicants are high school and college students who demonstrate a commitment to community service.
Recent First Citizen honorees include Bill and Jill Ruckelshaus (2017), Phyllis Campbell (2016), Ted Baseler (2015), Norman B. Rice (2014), Lenny Wilkens (2013), Rotary International District 5030 (2012), Jamie and Karen Moyer (2011), and Hon. Slade Gorton (2010).
About the First Citizen Award and Banquet
The Seattle-King County First Citizen Award and civic banquet, believed to be this region's oldest such recognition, has no fund-raising expectation, but instead is designed solely as a not-for-profit celebration of community involvement.  Joining SKCR as presenting partners for the event are John L. Scott Real Estate and Windermere Real Estate.
King County Realtors created the award in 1939 as a way to lift spirits during the Great Depression by drawing attention to the positive community work taking place.
Realtors commissioned Seattle sculptor Dudley Pratt to create an expression of this "greater good," a sentiment that endures on the medallion.
About Seattle King County REALTORS®
Seattle King County REALTORS® is a trade association of approximately 7,400 real estate brokers who serve clients throughout the Puget Sound area. Its goals include promoting ethical business practices and supporting policies that preserve and expand real property rights and housing affordability. Based in Bellevue, SKCR is a founding member of the National Association of REALTORS®, the largest professional trade association in the country, comprised of 1.2 million members.
The term REALTOR® is a registered collective membership mark that identifies a real estate professional who is a member of the NATIONAL ASSOCIATION OF REALTORS® and subscribes to its strict Code of Ethics.
Past Recipients, Seattle-King County First Citizen Award
1939    Richard Eugene Fuller
1940    Dr. Wendell Fifield
1941    William O. McKay
1942    Kenneth Colman
1943    Phil Johnson
1944    Children's Orthopedic Hospital
1945    W. Walter Williams
1946    Royal Brougham
1947    John H. Reid
1948    Ernest Skeel
1949    Dr. Raymond Allen
1950    Thomas M. Pelly
1951    George Gunn, Jr.
1952    Henry Broderick
1953    Frank E. Holman
1954    William M. Allen
1955    Deitrich Schmitz
1956    Rev. A.A. Lemieux
1957    Gordon N. Scott
1958    Nat S. Rogers
1959    Mrs. A. Scott Bullitt
1960    Michael Dederer
1961    Ben E. Ehrlichman
1962    Joseph E. Gandy
1963    George F. Kachlein, Jr.
1964    H.W. McCurdy
1965    Edward E. Carlson
1966    Milton Katims
1967    Mrs. Henry B. Owen
1968    James R. Ellis
1969    William B. Woods
1970    Norton Clapp
1971    Glynn Ross
1972    John D. Ehrlichman
1973    Dr. Dixy Lee Ray
1974    Ned and Kayla Skinner
1975    Dr. Wm. B. Hutchinson
1976    Rabbi Raphael Levine
1977    W.J. "Jerry" Pennington
1978    John M. Fluke
1979    Gordon H. Sweaney
1980    James M. Ryan
1981    C.M. "Mike" Berry
1982    Dr. Dale E. Turner
1983    T.A. Wilson
1984    Victor Rosellini
1985    Fredric A. Danz
1986    Robert W. Graham
1987    John W. Ellis
1988    Samuel Stroum
1989    R.C. "Torchy" Torrance
1990    The Rev. Wm. J. Sullivan, S.J.
1991    Buster and Nancy Alvord
1992    Lester R. Sauvage, M.D.
1993    Constance W. Rice, Ph.D.
1994    Phil M. Smart, Sr.
1995    Mary Gates & Family
1996    Stanley O. McNaughton
1997    Walter B. Williams
1998    Jack A. Benaroya
1999    Paul Brainerd
2000    The Bullitt Family
2001    Herb M. Bridge
2002    Scott and Laurie Oki
2003    Dan and Nancy Evans
2004    The McCaw Family
2005    Jeffrey and Susan Brotman
2006    Dale Chihuly
2007    James and Sherry Raisbeck
2008    Paul G. Allen
2009    Gerard Schwarz
2010    Hon. Slade Gorton
2011    Jamie and Karen Moyer
2012    Rotary International Dist. 5030
2013    Lenny Wilkens
2014    Hon. Norman B. Rice
2015    Theodor "Ted" Baseler
2016    Phyllis Campbell
2017    Bill and Jill Ruckleshaus
2018    The Pigott Family