Published on: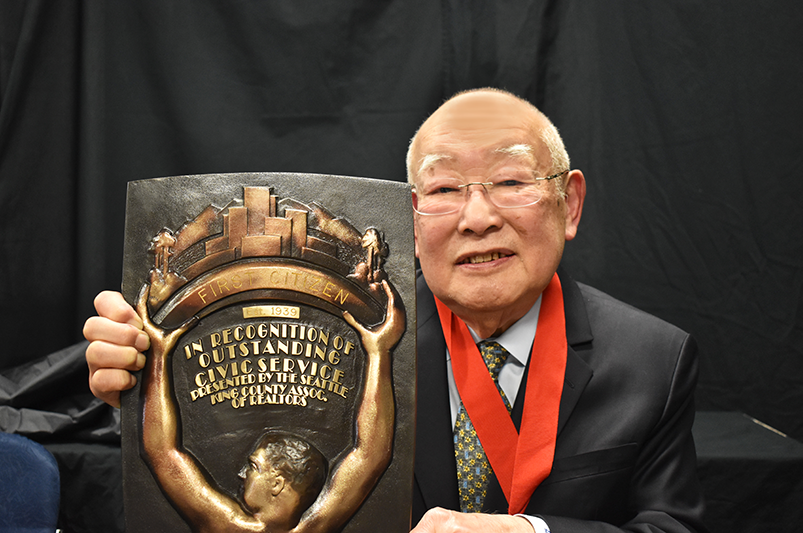 Tomio Moriguchi and Family were honored as the 82nd recipients of the prestigious Seattle-King County First Citizen Award during a virtual ceremony last month.
The event committee had hoped to honor "Tomio & Family" at a civic banquet — a traditional part of the recognition — during 2020 when they were named First Citizens, but rather than postpone the celebration indefinitely due to the coronavirus pandemic, a virtual event was held. One of the tributors, Dr. Constance Rice (the 1993 First Citizen) said if a banquet could have been held, the audience would probably fill a stadium "because there is so much love for him."
Tributes were made by Yuka Shimizu, founder, Bellevue Children's Academy and Willows Preparatory School; Tom Ikeda, founding executive director of Densho; Dr. Constance Rice, a nonprofit executive and academic administrator; Norman B. Rice, former mayor of Seattle, author and advocate for civic engagement; Denise Moriguchi, Tomio's daughter and current CEO and president of Uwajimaya; former Seattle Mayor Charles (Charley) Royer, and Trish Coy (Englund), REALTOR® and chair of the Seattle- King County First Citizen Committee.  Georgia Stevens, the 2020 president of Seattle King County REALTORS®, presented the medallion and plaque.
The event also featured entertainment by Taiko drummers, a sake toast, and acceptance remarks by Mr. Moriguchi.
Click here to view a video of the event. Other details on this year's honorees and a list of previous First Citizens are published online at SeattleFirstCitizen.org.