Published on: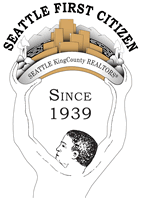 For more than a century, PACCAR Inc, a Bellevue-based $19.5 billion company known for its "quiet insistence on being the best," has evolved and thrived, reflected in its quality products and 79 consecutive years of net profit. In a similar quiet way, the founders of PACCAR, the Pigott family, have maintained a tradition of giving to enhance the communities where the global company's employees work and live.
The generosity of the Pigott family, demonstrated in myriad ways since the company's founding in 1905, has earned them recognition as the 2018 Seattle-King County First Citizens. This year's recipients of the prestigious award will be honored at a civic dinner banquet on May 23 at the Fairmont Olympic Hotel in Seattle.
"This is a wonderful tribute to one of the founding families of Seattle. The Pigott family and PACCAR are leaders in our community and have contributed to the region's growth for over a century. The company's successful business approach of designing, building, and supporting the highest quality products in the industry is impressive. Kenworth, Peterbilt and DAF trucks are manufactured on six continents and sold in over 100 countries. President George W. Bush awarded the company the prestigious National Medal of Technology and Innovation in 2006. The family's philanthropic generosity has benefited many of Seattle's major institutions including Seattle University, the University of Washington, Seattle Children's Hospital and the Olympic Sculpture Park. Their long tenure of giving is the hallmark of the family and their leadership will have a positive influence for many generations," stated J. Lennox Scott, chairman and CEO of John L. Scott Real Estate.
The Pigott Family joins an elite group of recipients whose vision, leadership, volunteerism and generosity have enhanced the region's vibrancy and quality of life. Past recipients include individuals, couples, families and organizations that donate "time, talent and treasure" to support humanitarian groups, charitable, health and educational institutions, arts groups, environmental causes and various civic endeavors.
Mark Pigott, PACCAR executive chairman and fourth generation to lead the company shared, "On behalf of PACCAR and the Pigott family, we are thrilled to be honored with the Seattle King County First Citizen award. PACCAR is celebrating 113 years as a leading technology company and our 25,000 PACCAR employees design and manufacture the highest quality commercial vehicles in the world." Pigott added, "The Company and the family have made an important contribution to the growth and development of the Seattle region for over a century, with my great grandfather, William Pigott founding the Seattle Car Manufacturing Company in West Seattle. Through the decades the family and Norcliffe, the family charitable foundation, have been leaders in supporting the arts, social services and education."
About PACCAR Inc
PACCAR (www.paccar.com) is a global technology company that designs and manufactures premium quality light-, medium- and heavy-duty commercial vehicles sold worldwide under the Kenworth, Peterbilt and DAF nameplates. PACCAR designs and manufactures advanced diesel engines, provides financial services, information technology, and distribute truck parts related to its principal. It has consistently generated impressive shareholder returns while earning many records for revenues, new product introductions, market share, customer satisfaction and product quality.
About the First Citizen Award
Since its inception in 1939, the First Citizen Award (believed to be this region's oldest such recognition) continues to celebrate community leadership, volunteerism and public service. The civic banquet to honor the annual recipients is a not-for-profit celebration of civic engagement presented by Seattle King County REALTORS® and partners from the real estate community. This year's partners for the May 23 event at the Fairmont Olympic Hotel in Seattle are John L. Scott Real Estate and Windermere Real Estate.
About Seattle King County REALTORS®
Seattle King County REALTORS® is a trade association of approximately 7,000 real estate brokers who serve clients throughout the Puget Sound area. Its goals include promoting ethical business practices and supporting policies that preserve and expand real property rights and housing affordability. Based in Bellevue, SKCR is a founding member of the National Association of REALTORS®, the largest professional trade association in the country, comprised of 1.2 million members.
The term REALTOR® is a registered collective membership mark that identifies a real estate professional who is a member of the NATIONAL ASSOCIATION OF REALTORS® and subscribes to its strict Code of Ethics.
Past Recipients, Seattle-King County First Citizen Award
1939    Richard Eugene Fuller
1940    Dr. Wendell Fifield
1941    William O. McKay
1942    Kenneth Colman
1943    Phil Johnson
1944    Children's Orthopedic Hospital
1945    W. Walter Williams
1946    Royal Brougham
1947    John H. Reid
1948    Ernest Skeel
1949    Dr. Raymond Allen
1950    Thomas M. Pelly
1951    George Gunn, Jr.
1952    Henry Broderick
1953    Frank E. Holman
1954    William M. Allen
1955    Deitrich Schmitz
1956    Rev. A.A. Lemieux
1957    Gordon N. Scott
1958    Nat S. Rogers
1959    Mrs. A. Scott Bullitt
1960    Michael Dederer
1961    Ben E. Ehrlichman
1962    Joseph E. Gandy
1963    George F. Kachlein, Jr.
1964    H.W. McCurdy
1965    Edward E. Carlson
1966    Milton Katims
1967    Mrs. Henry B. Owen
1968    James R. Ellis
1969    William B. Woods
1970    Norton Clapp
1971    Glynn Ross
1972    John D. Ehrlichman
1973    Dr. Dixy Lee Ray
1974    Ned and Kayla Skinner
1975    Dr. Wm. B. Hutchinson
1976    Rabbi Raphael Levine
1977    W.J. "Jerry" Pennington
1978    John M. Fluke
1979    Gordon H. Sweaney
1980    James M. Ryan
1981    C.M. "Mike" Berry
1982    Dr. Dale E. Turner
1983    T.A. Wilson
1984    Victor Rosellini
1985    Fredric A. Danz
1986    Robert W. Graham
1987    John W. Ellis
1988    Samuel Stroum
1989    R.C. "Torchy" Torrance
1990    The Rev. Wm. J. Sullivan, S.J.
1991    Buster and Nancy Alvord
1992    Lester R. Sauvage, M.D.
1993    Constance W. Rice, Ph.D.
1994    Phil M. Smart, Sr.
1995    Mary Gates & Family
1996    Stanley O. McNaughton
1997    Walter B. Williams
1998    Jack A. Benaroya
1999    Paul Brainerd
2000    The Bullitt Family
2001    Herb M. Bridge
2002    Scott and Laurie Oki
2003    Dan and Nancy Evans
2004    The McCaw Family
2005    Jeffrey and Susan Brotman
2006    Dale Chihuly
2007    James and Sherry Raisbeck
2008    Paul G. Allen
2009    Gerard Schwarz
2010    Hon. Slade Gorton
2011    Jamie and Karen Moyer
2012    Rotary International Dist. 5030
2013    Lenny Wilkens
2014    Hon. Norman B. Rice
2015    Theodor "Ted" Baseler
2016    Phyllis Campbell
2017    Bill and Jill Ruckleshaus