Published on:
Randall (Randy) Fischer, managing broker at Coldwell Banker 360 Team in Oak Harbor, has been elected chairman of the Northwest Multiple Listing Service (NWMLS) board of directors. Other new officers for 2021 include Stuart Heath, vice chairman, Chris Millsap, treasurer, and Jeff Pust, secretary.
Brokers Keith Bruce, David Maider, and Mike Larson were reelected to the 16-member board of Northwest MLS whose directors represent 11 geographic districts. The not-for-profit, member-owned organization facilitates cooperation among its member real estate firms using a broad array of technology, products, services, and support.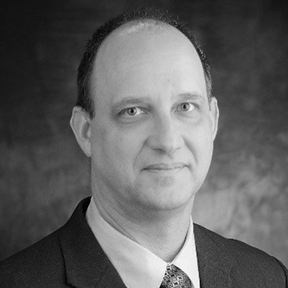 Fischer, the new board chairman, started his real estate career more than two decades ago following 22 distinguished years in the United States Navy, initially as an enlisted sailor and retiring as a naval officer. An active volunteer, he has held various board and committee positions at Northwest MLS and with the North Puget Sound Association of REALTORS®. Fisher, the father of six children, has lived on Whidbey Island for nearly 30 years.
Other New Officers
Stuart Heath, this year's vice chairman of the Northwest MLS board, is president and designated broker at Bellmark Real Estate in Bellevue and a principal at Elliott Bay Asset Solutions in Redmond. His professional experience includes more than 35 years as a real estate and business attorney. Heath serves on the board of the Northwest Independent Brokers Association and is a member of the Commercial Brokers Association and the Rental Housing Association of Washington. He is also an active volunteer with several civic, professional, and charitable organizations.
NWMLS treasurer Chris Millsap, a resident of the Lake Chelan Valley since 2008, is the broker-owner of RE/MAX Advantage – Lake Chelan. His industry background includes co-owning two separate construction companies, land development, and owner of a multi-office title and escrow company. Millsap was first licensed in 1979 and holds numerous professional designations.
Jeff Pust owner and designated broker at Van Dorm Realty, Inc. in Olympia, will serve as 2021 NWMLS board secretary. The lifetime Thurston County resident started his real estate career in 1986 as a mortgage loan originator. He joined family-owned Van Dorm in 1994, initially as a salesperson. Prior to his election to the NWMLS board in 2020 he served on two real estate industry boards in Thurston County.
Reelected Board Members
Northwest MLS member-brokers reelected four directors, including Heath, for three-year terms. The others include:
Keith C. Bruce, the designated broker and co-owner of Sound Point Real Estate in Seattle who will serve as one of the representatives of the King County district;
Mike Larson, the president and designated broker at ALLEN Realtors in Lakewood. He is one of two representatives for the Pierce-Thurston counties district; and
David Maider, owner-broker of Windermere Real Estate M2 LLC in Everett. He is one of two Snohomish County district representatives.
Directors of Northwest MLS are elected for three-year terms by district, each of which encompasses one or more counties in the MLS service area.