Published on:
Acting on a recommendation of its Professional Standards Committee, the board of directors for the National Association of Realtors® (NAR) approved a new personal conduct policy addressing discrimination. America's largest trade association subsequently released a new online interactive training platform designed to help combat discrimination in the country's real estate market.
The motion approved by the NAR board makes it a violation for Realtors to use harassing or hate speech toward any of the protected classes under Article 10 of NAR's Code of Ethics. It covers race, color, religion, sex, handicap, familial status, national origin, sexual orientation, and gender identity.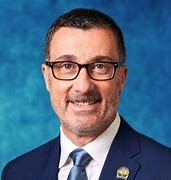 Vince Malta
In a news release announcing the new policy, NAR's 2020 President Vince Malta stated, "I applaud NAR's Board of Directors and our Professional Standards Committee for their efforts to raise the bar on the professionalism and private speech of America's 1.4 million Realtors. Malta, a third-generation Realtor and the CEO and broker at Malta & Co., Inc., in San Francisco added, "Combatting and overcoming bigotry and injustice starts with each of us. Realtors today took tangible steps to ensure we are held to the highest possible standard while providing a mechanism of enforcement for those who violate our new policies."
The action came in part in response to various complaints local, state, and national Realtor associations received about discriminatory speech posted online by Realtors, particularly on social media. It led to months of meetings and deliberations that culminated when NAR's Professional Standards Committee and Interpretations Procedures Advisory Board met to consider the Code of Ethics' applicability to discriminatory speech and conduct beyond a Realtor's real estate duties.
NAR's Advisory Board recommended that its Code of Ethics apply to every action a Realtor takes, whether personal or professional.
Complaints alleging a violation of Article 10 of the Code of Ethics can now be brought to a hearing panel at a local Realtor association. At that hearing, panelists will be asked to assess the circumstances on a case-by-case basis. The national association's Professional Standards Committee will continue working to develop case interpretations to assist members and professional standards enforcement volunteers in understanding the Code's applicability.
In another effort to combat discrimination in the real estate industry, NAR unveiled a new, interactive training platform called Fairhaven. The fair housing simulation exercise will be offered free to NAR members, brokerage firms and Realtor associations.
Described as a new approach to fair housing training "unlike anything currently available in the real estate industry," Fairhaven is part of NAR's ACT! Initiative. That fair housing plan emphasizes accountability, culture change, and training to promote equal opportunity in real estate. It uses self-testing and other mechanisms for holding real estate professionals accountable for discrimination.
Charlie Oppler
Newly named NAR president Charlie Oppler, CEO of Prominent Properties Sotheby's International Realty in Franklin Lakes, N.J., said the lessons in Fairhaven will help promote equity in the nation's housing market. "NAR will continue our work to create innovative anti-discrimination training and to champion efforts that encourage diversity, right racial bias, and build more inclusive communities," he added.
The self-paced training allows participants to save their work and resume the simulation later. They can repeat the training as often as they'd like.
Ernst & Young Learning Labs created the Fairhaven program for NAR and its members. The firm also developed NAR's Commitment to Excellence (C2EX) training platform.