Published on:
More than 1,000 individuals in King County who were experiencing or facing homelessness found housing during the first year of operations for Housing Connector, a nonprofit cross-sector collaboration. Nearly half the newly housed were children and 70% were people of color.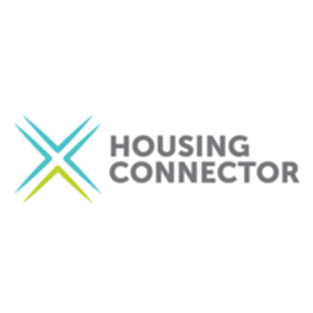 Housing Connector, a partnership of the city of Seattle, King County, the Metropolitan Seattle Chamber of Commerce, and Zillow, collaborates with 320 operators of multifamily properties and 572 case managers at 54 nonprofit service providers. It acts as the bridge that connects private property owners and managers in King County to those most in need of housing.
Launched in 2018, Housing Connector has its roots in Seattle Mayor Jenny Durkan's Innovation Advisory Council, which includes representatives from the corporate, academic, and nonprofit sectors. The group uses data and technology to solve Seattle's most urgent challenges, including homelessness.  Its mission is to partner with property owners and managers to lower barriers to housing and increase the region's affordable housing capacity.
Earlier this year, Mayor Durkan and King County Executive Dow Constantine unveiled a new Zillow-powered search tool that helps match local nonprofit services providers and their clients experiencing homelessness with owners of affordable vacant rental units. The tool eliminates the need for case managers to sift through available homes property-by-property; instead, they can search through Zillow's online listing platform.
Housing Connector Executive Director Shkëlqim Kelmendi said Zillow dedicated "significant resources" at no cost to Housing Connector. The organization and Zillow envision scaling the idea nationally, so they view King County as the beta.
In early 2019, Zillow Senior Software Development Engineer Steven Kwan became Zillow's first engineer on the company's social impact product team. He devoted 10 months to developing the search tool, with contributions from 30 colleagues. Forty others consulted on the program, according to Kwan.
According to a Zillow news release, Housing Connector partner landlords will be able to quickly upload housing inventory through its search tool, and local non-profit service providers will be able to find housing inventory in real time for tenants who need affordable housing. Housing Connector landlords have adjusted or waived criteria that would normally prevent those most in need from qualifying for the home. Service provides have free access to properties whose owners are willing to rent to households with rental barriers, such as an eviction.
(Editor's note: A study by the city of Seattle Women's Commission and the Housing Justice Project of the King County Bar Association indicated among some 1,200 King County households that were evicted in 2017, only about 12% found another home to move into. Most of the rest ended up on the streets or in shelters.)
Zillow's search tool does not require or knowingly collect the personal information of tenants and no user information through Housing Connector is sold to third parties.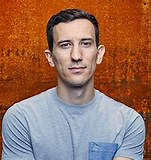 Upon accepting the position as executive director for Housing Connector, Kelmendi spent four months interviewing landlords and case managers. He subsequently developed a "business proposition" for landlords that addressed their concerns around timely rent payments and possible property damage. They are guaranteed rent will be paid, plus up to $5,000 of damage mitigation, and they know every renter will have two yeas of support services to help them be stable in their housing. Housing Connector also offers 24-hour support to resolve lease violations.
In writing about his experience in developing the tool, Zillow's Kwan said what's been most impactful is how partnering with the Housing Connector "has shown us we cannot simply build an ap to solve an issue as complicated as homelessness." Continuing, he wrote, "Through our early success, it became clear that we'd be more effective as partners. Social issues like homelessness are nuanced and require subject matter experts like our colleagues at Housing Connector. They had the expertise to do the work that we as a tech company can't. This included building relationships and working with public offices, community partners, and property managers. We simply couldn't replicate their experience.
Dozens of community and property partners are supporting Housing Connector. The organization does not provide direct resources or housing, but has a comprehensive Community Resource list on its website that includes information on programs that can assist with rent, eviction prevention move-in costs, energy costs, employment, and legal concerns.