Published on:
Upon hearing the speaker tell the audience Black brokers were banned from membership in the National Association of REALTORS® prior to 1961, one prominent broker and industry leader remarked, "This is the first time I heard NAR did not allow Black people. I am sorry and appalled."
Speaking at a webinar presented by the Washington Realtors' DEI (Diversity, Equity &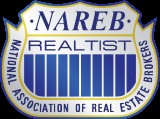 Inclusion) Committee, broker Nicole Bascomb-Green discussed "democracy in housing," the formation of the National Association of Real Estate Brokers (NAREB), and various programs to break barriers to homeownership. She is president of NAREB's local chapter.
Since its start in 1947, NAREB has grown to encompass more than two dozen chapters across the United States. It was created "out of a need to promote fair housing and equal opportunities for African American real estate professionals, consumers and communities." Among its activities, NAREB works to advance equal rights, fair housing, equal opportunity, and community development legislation at the local, state, and federal levels.
In Washington state, the local board is known as Western Washington REALTIST®. Bascomb, the owner and designated broker of Bascomb Real Estate Group, is serving as the chapter's second president. The second-generation REALTOR® also serves as a board member at NAREB and the Northwest Multiple Listing Service. Her background includes nearly three decades in banking and mortgage industries.
Bascomb, who bought her first home at age 24, said the work she chooses to do to promote homeownership is "vital for our community," saying it is not only around wealth-building, "but also health and family and growth. Communities are based on homeownership."
Growing up in the Central Area, Bascomb said there were around 100 family members nearby. "Not now," she lamented while commenting on skyrocketing prices and inventory shortages. She also noted she was not aware her neighborhood was redlined, with 90% of the city's Black population pushed into areas with racial boundaries. (Note: the Seattle Civil Rights and Labor History Project at the University of Washington documents areas all around Seattle with a history of restrictive covenants.)
"It's important to know our history as NAREB works to elevate homeownership," Bascomb commented.
One of NAREB focal points is a campaign called 2Mn5, a push to add two million new Black homeowners in five years. Bascomb said the multi-faceted program grew from NAREB's annual State of Housing in Black America (SHIBA) report. It also includes a "pillar" with five initiatives for building Black wealth (faith-based and civic engagement; women initiatives [WIRE], diversity & inclusion/small business; multi-generational wealth; and government relations and advocacy).
The 94-page report assesses homeownership in Black America, with comparisons by various factors, including age, gender, education, income, and geographic location. It cites U.S. Census Bureau data for 2019 which shows a 42.1% homeownership rate for Black, 47.5% for Latinx, and 73.4% for White households. For second quarter 2020, Census estimates the Black homeownership rate of 47%; for non-Hispanic White households the estimate is 76%.
The SHIBA report also analyzes disparities in Black-white mortgage rates, mortgage insurance costs, and other factors that unfairly raise the cost of homeownership for Blacks.  Another section of the report outlines 14 policy recommendations intended to address current and systemic issues.
A new regional effort with a goal of adding 1,500 new Black homeowners in the next five years launched on March 1. Called Black Home Initiative, it is funded through a $1.95 million philanthropic investment from JPMorgan Chase. It aims to address racial inequities with a cross-sector approach with an initial focus in South Seattle, South King County and North Pierce County. Seattle Bank is providing additional funding. Civic Commons, an initiative of the Seattle Foundation, is the convening organization for the Seattle site. Five other cities are also part of the national effort to connect capital and create more pathways for successful homeownership.
Working locally and nationally, NAREB intends to partner with the faith-based institutions, businesses, community and neighborhood organizations, as well as foundations and public sector entities.
Bascomb emphasized the importance of partnerships and collaborative efforts.
Locally, Realtists are working with Washington Realtors, HomeSight (a full service NeighborWorks® HomeOwnership Center serving Washington state), the Housing Development Consortium, and the Coalition for More Housing Choices.
Culminating a six-month endeavor, these organizations and a dozen other groups unified as an "impact network" around the objective of increasing and sustaining Black homeownership in the Puget Sound area. Their goal is to double the Black homeownership rate in the next two decades in the four-county region where most of the state's Black population lives.
The network published a "Black Homeownership Initiative" that outlines seven focus areas for increasing the region's Black homeownership. Bascomb discussed each of the focus areas, noting the report states the group will refine and benchmark its plan, and catalog similar work being done elsewhere that can be applicable here.
In stressing the importance of information sharing, Bascomb said the Black Homeownership Initiative has allies across various ethnic backgrounds. Together, we can raise awareness, she suggested, adding, "When there is a big challenge, there is always opportunity.
The REALTIST organization has influenced the creation of the U.S. Department of Housing and Urban Development, the Voting Rights Act of 1965, the Community Reinvestment Act of 1977, the Financial Institutions Reform, Recovery and Enforcement Act (FIRREA), and other legislation at the federal, state, and local levels.
Although composed principally of African Americans, NAREB, whose members are called REALTISTS, welcomes all qualified real estate practitioners who are committed to "Democracy in Housing." Like Realtors, Realtists promote high standards of professional integrity and follow a strict code of industry ethics. Additionally, NAREB strives to assure that communities of color are treated with dignity and respect.