Published on:
Editor's note: The following report is reprinted with permission from "The DPR Interview," a regular feature of The Down Payment Report to showcase national leaders in homeownership assistance and low down payment programs.
Educating sellers and agents about FHA loans in hot markets
Over the past six months, Washington State has been home to some of the nation's hottest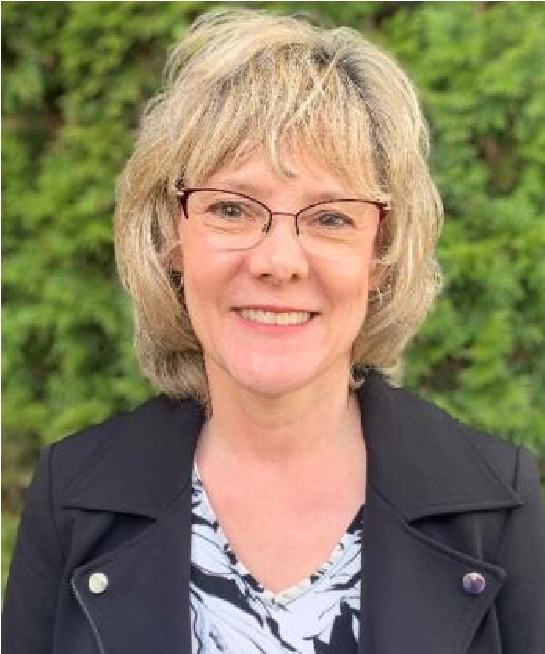 Lisa DeBrock

Division Director, Homeownership, WSHFC
markets. In May, Spokane's real estate market had the highest rate of bidding wars among the top 50 metro areas nationwide. In January, Tacoma was the hottest market in the nation, with half of all homes pending sale in just 23 days. In January, more than 4,500 homes in the Seattle market sold for $100,000 over the asking price through June.
Many families using down payment assistance from the Washington State Housing Finance Commission (WSHFC) compete with buyers using conventional financing. Lisa DeBrock, WSHFC's homeownership director, leads efforts to correct myths and educate sellers and their agents about the commission's FHA-based Down Payment Assistance program.
Q: Are fewer buyers using down payment assistance because of competitive markets and bidding wars?
Most of our families are low to moderate-income families who definitely need down payment assistance. Unfortunately, it can make their offers less competitive because sellers and real estate agents often don't know that DPA offers can be far more substantial than a regular FHA or conventional offer (not counting all-cash offers, of course). A lot of education is needed.
Q: What are you hearing from lenders about FHA loans in this competitive environment?
In my experience, sellers' perceptions are based on what they hear about FHA from their real estate agents. For example, many agents think that FHA appraisals are more difficult than conventional ones. Any appraisal of an older home might raise concerns that need to be addressed for the home to qualify, but loan officers tell me that the cost to bring these properties up to par is usually minimal.
We need to educate sellers and their real estate agents that the cost of repairs to qualify for an FHA loan is usually small. For whatever reason, the industry has a perception that a conventional offer is a stronger offer, whether that is true or not. If you have a qualified buyer, you have a qualified buyer.  Whether the loan is VA, FHA, conventional, the appraisal of the property itself should not differ much from one to the other.
Q: Is this problem getting worse in your market because it is getting more competitive?
Yes, pretty much every affordable home I hear of has multiple offers on it. It doesn't matter where in the state. The prices have gone up tremendously. It is a very, very tough ride for first-time homebuyers. Still, some of them are getting offers accepted because we still have strong reservations.
Q: Have you heard of a specific case where a seller took a conventional offer over an FHA offer even though the FHA offer was higher?
I'm sure that has happened a lot. When our borrowers get their offer accepted even though there were multiple offers, it's usually because of a huge education process and the reputation of the buyers' agent and the loan officer for getting these offers accepted and closed within the time frame. They can demonstrate that they have had many of these transactions this year and got them done with no time to waste. With DPA, it is a stronger deal because there is no sourcing of the funds. Our funds are guaranteed.
Q: How has your FHA business fared over the past couple of years?
The decline in conventional financing started two years ago when the Housing Finance Agencies (HFA) preferred product was severely rolled back by Fannie and Freddie. Before that, in our whole portfolio, reservations were usually about 40 percent conventional and 60 percent government. Since Fannie and Freddie made those changes, we are roughly 18 percent conventional, which is very unbalanced. Even our current trend in reservations is roughly 20 percent conventional and 80 percent government. I really thought that we would see conventional offers increase because conventional are perceived as stronger, but we haven't. In my opinion, it's because, with Fannie and Freddie, it is very, very hard to get a borrower with a below-680 credit score approved. So, until Fannie and Freddie relax their guidelines, I think we will still see a majority of our families go FHA.
DPR is licensed to Multiple Listing Services (including Northwest MLS), Realtor Associations, lenders, and housing counselors across the country. The latest and past editions of The Down Payment Report may be viewed and downloaded by clicking here.