Published on:
Thanks to a three-year, $750,000 grant, Washington State University will develop a curriculum on the design and construction of high-performing, energy efficient residential buildings. The program will include building science certificates and a degree focused on energy-efficient housing.
Under the leadership of Omar Al-Hassawi, assistant professor in the School of Design and Construction, a collaborative, multi-disciplinary team will develop the new program to close a gap in comprehensive energy efficiency training for both students and professionals who are already in the workforce.
Along with providing students with an interdisciplinary grounding in building science, the curriculum will address skills gaps in efficient building construction identified by DOE. Al-Hassawi said once developed, many of the courses will be online so they will be accessible to a wider audience, and more specialized than traditional degree programs.
The courses will provide training in areas such as using energy modeling and simulation software, understanding of mechanical systems that impact a building's performance, integration of smart technologies, and evaluation of the energy performance in buildings – areas that the professor says have been underserved by current higher education and continuing education offerings.
Residential housing is one of the biggest contributors to carbon emissions and climate change, accounting for 23% of all energy use in Washington, Al-Hassawi stated. He noted the state's 2020 version of its residential energy code is considered one of the most rigorous in the United States, upping requirements for energy efficiency in everything from windows to insulation. (The new 2018 Washington State Energy Code [WSEC] went into effect on February 1, 2021. Homes built in Washington must now obtain a minimum number of energy credits to meet code requirements.)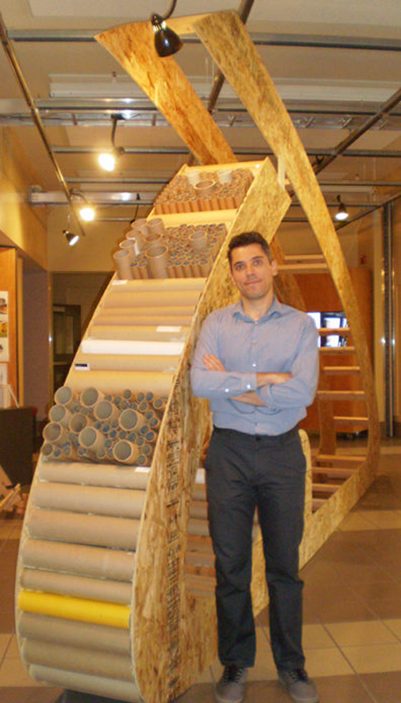 "I keep telling the students that they're going to be the ones who are making decisions and designs," Al-Hassawi said. "Those lines on a piece of paper will have long-lasting impacts 50 years to 100 years into the future. We need to emphasize the importance of energy efficiency to our students and just what a building's impact is on the environment so it becomes embedded in their process."
"These students are the next generation of designers and construction specialists who are going to be responsible for innovations in existing construction that are going to happen," said Al-Hassawi, an award-winning educator whose credentials include three degrees, membership in The Society of Building Science Educators, and architect licenses in Bahrain and Jordan. Before moving to the United States, he practiced architecture across the Middle East.
WSU is one of only five universities in the U.S. that combine engineering and architecture in a single college (the Voiland College of Engineering and Architecture) and the only one of the five to include all major design disciplines for the built environment. A multi-disciplinary team that includes researchers from civil engineering, mechanical engineering, architecture, and construction management are developing the undergraduate and graduate certificate programs as well as the master's degree program.
The curriculum team is collaborating with WSU's Extension Energy Program, McKinstry, a Seattle-based construction and engineering company, King County's Housing Development Consortium, and Pacific Northwest National Laboratory's Energy Efficiency program on development of the courses, which they anticipate to start offering in January 2023.
WSU also provides technical support for the state's residential energy codes through teams at Washington State University Energy Extension. Buildings governed by the residential energy code provisions include detached one- and two-family dwellings, multiple single-family dwellings (townhouses), as well as Group R-2, R-3, and R-4 buildings three stories or less above grade.