Published on:
Will housing be the salvation of malls?
According to some reports, it is happening across the country and around Washington state, but with varying approaches.
Once dormant or dead malls are being revitalized and repurposed to include mixed-use development. The transitions have been happening for years, if not decades, but the pandemic hastened the demise of more malls. In fact, retail historians Peter Blackbird and Brian Florence created a website that tracks "the cause and effect of the dead mall phenomenon and preserving the memory of these shopping centers for years to come." Their DeadMall website even offers merchandise!
In a 2017 interview published in Forbes, Rick Caruso, CEO of Caruso Affiliated, a real estate development and management company described the traditional concept of a mall as a grand hall for shopping as "a historical anachronism" desperately in need of reinvention. Writer Pamela Danzinger simply stated, "The retail apocalypse has not been kind to malls."
According to a report in the spring 2020 edition of City Journal, which bills itself as the nation's premier urban-policy magazine, of the approximately 1,500 malls built in America since the mid-1950s, about 500 had either closed or altered their uses to something other than retail, and hundreds more were projected to close in the next decade. That report indicated 60 such former malls had been reconstructed as new types of communities with multifamily housing and other uses, typically a mix of retail and office space. Some 75 other projects were in the planning stages.
Local examples can be found in the Puget Sound region and across Washington state.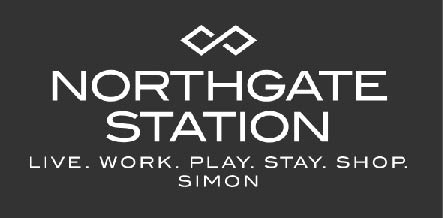 At Seattle's Northgate Mall, which opened in 1950 and was the first shopping center in America to be called a mall, retailers began closing some years ago, prompting one journalist to describe it as "eerily vacant." It has undergone a radical redesign as "Northgate Station," a transit-oriented development with the Seattle Kraken Community Iceplex as a centerpiece. The multi-year transformation envisions local and specialty retail and dining destinations, medical facilities, hotels, up to 1,200 residential units and over 900,000 sf of Class A office space, along with a promenade and multiple public gathering spaces. Up to 4,000 housing units may eventually be built according to The Urbanist.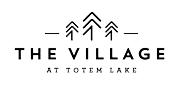 Kirkland's Totem Lake Mall was in a state of decline for decades as tenants bolted to other locations, declared bankruptcy, or shuttered their shops. After CenterCal Properties and Pacific Coast Capital Partners LLC purchased the mall in 2015, a massive development was imagined. With around 400,000 sf in a 26-acre master-planned development, the redesigned Village at Totem Lake describes itself as a "newly imagined lifestyle center with a village feel." It encompasses mixed-use, gourmet groceries, high-end apartments with studio, 1, 2, and 3-bedroom options, health and wellness amenities, a luxury theater, parks and plazas. It was CenterCal's first venture that incorporated residences within a shopping center project.
In Snohomish County, the Alderwood Mall area is transitioning to a "lifestyle center" with light rail expected to arrive in 2024, a new City Center adjacent to it and the addition of dense multi-family housing, some of which replace big box stores. Avalon Alderwood, situated on a former Sears site, is a six-story development with 328 market-rate homes and 64,000 sf of ground-level commercial space, plus a parking garage.
Another mixed-use development, across Alderwood Parkway and the mall, will replace a medical building. This "adaptive reuse project" will offer 346 homes, also at market rate pricing, plus commercial space. An even larger project, Lynnwood Place, will replace the onetime Lynnwood High School. The 19.1-acre development is expected to include 500 market rate homes and 18,000 sf of commercial space along with a Costco and Home Depot.
Lynnwood has planned for residential growth around the shopping center, including upzoning to encourage more dense housing, according to David Kleitsch, the city's economic development director. "We see this as a catalyst for future growth, and housing will be a big part of that," he said in an interview with Bloomberg.
In Redmond near a border with Bellevue, a former Sears building and surrounding strip mall are being demolished on a 15-acre site. The TOD is a project of JERDE, a multi-disciplinary architecture and urban planning firm. It will include 500 residences in three buildings, a 210-room hotel, outdoor community park areas, and 227,000 square feet for offices and 56,000 sf for retailers. A future light rail station (scheduled for 2023) is a block away from what will be called Overlake Plaza.
While the big box store-to-housing or mall-to-housing option poses some engineering and architectural hurdles and possibly environmental reviews and rezoning, such challenges are not insurmountable. Successful examples of "adaptive reuse" are popping up around the country.
In Rochester, New York, a former Sears and parts of the surrounding Irondequoit Mall have been retrofitted into an affordable housing complex for seniors.
New York Governor Kathy Hochul introduced and successfully secured a new $25 billion, five-year comprehensive housing plan that will increase housing supply by creating or preserving 100,000 affordable homes across the state. At ribbon-cutting ceremonies for the Skyview Park Apartments for seniors, the governor stated, "Transforming the long-vacant Irondequoit Mall into new homes for seniors is an important investment that will benefit the community for years to come. . . Housing is a human right and we will continue supporting transformative projects like Skyview Park Apartments to tackle the housing crisis and make New York a more affordable place for all."