Published on: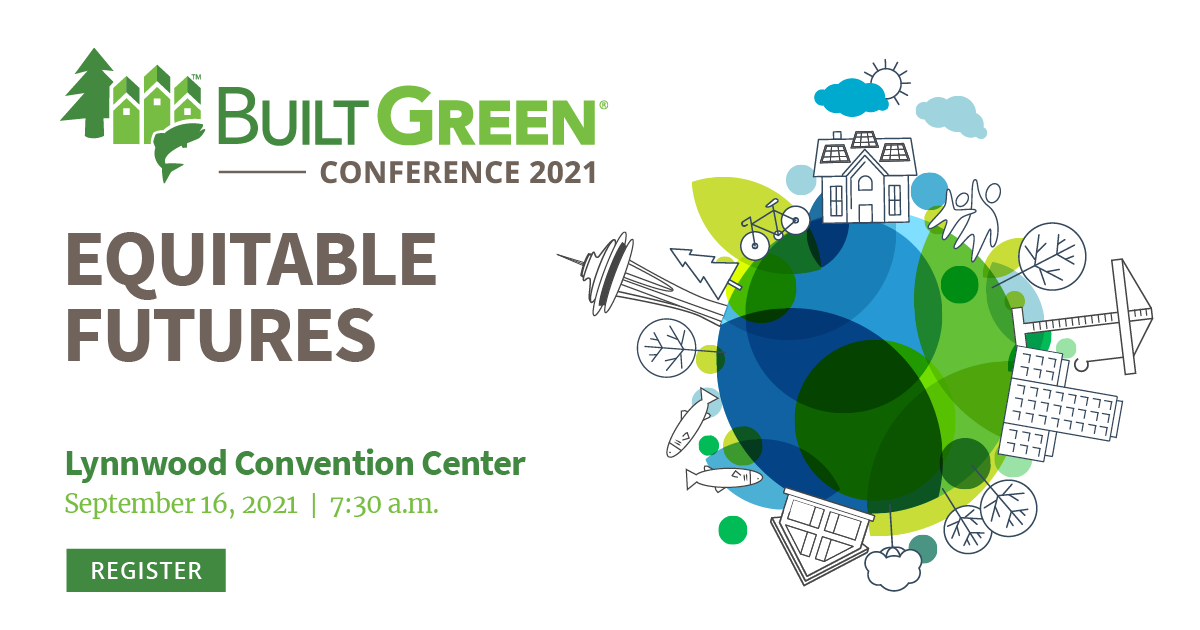 Recognizing houses have become more than homes – "they are now offices, schools, gyms, and emotional shelter" — organizers of this year's Built Green conference say the event will delve into how existing buildings can be retrofitted to bring them into a future while leaving no one behind.
This year's daylong conference, organized around the theme, "Equitable Futures," is scheduled for September 16 in Lynnwood. It features keynoter Sam Rashkin, four tracks with 15 breakout sessions, and several networking opportunities, with topics ranging from building science to policy changes to groundbreaking research.
Rashkin is the founder for "Retooling the U.S. Housing Industry," and author of "Housing 2.0: Home Is Where Life Happens," based in Washington, D.C. The well-known trainer and consultant has been preparing the nation's homebuilders for "crisis-driven disruptions."
Among his experience, Rashkin was chief architect for the U.S. Department of Energy's Building Technologies Office where he oversaw the Zero Energy Ready Home program. His accomplishments include 20-plus years as a licensed architect, specializing in energy efficient design, and managing the growth of ENERGY STAR for Homes. In 2019, the Energy & Environmental Building Alliance honored him with its Legend Award in recognition of his contributions to sustainable housing.
Organizers say this year's event, like past Built Green conferences, will provide information and innovative solutions to advance green building and create a more sustainable environment. "We're pushing the envelope with discussions on equity, affordability, and community because you can't have sustainability without resilient communities.
Early bird registration, priced at $140 for Built Green members and $170 for nonmembers is open.