Published on:
Growing affordability challenges are causing builder confidence in the housing market to erode, according to the National Association of Home Builders. NAHB believes these challenges are growing.
The latest NAHB/Wells Fargo Housing Marketing Index (HMI) showed an eight point drop in builder confidence for newly built single-family homes in May, falling to 69. That marked the fifth consecutive month of declining builder sentiment.
NAHB cited rapidly rising interest rates, double-digit price increases for material costs, and ongoing home price appreciation as factors for the plunging confidence, noting the housing sector is particularly sensitive to changes in interest rates.
Among the challenges builders face are escalating costs of building materials (up 19% from a year ago), and a rapid surge in mortgage rates to a 12-year high. Based on current affordability conditions, less than half (50%) of new and existing home sales are affordable for a typical family. For entry-level and first-time home buyers, current conditions are particularly difficult.
NAHB has conducted a monthly survey gauging builder perceptions for more than 35 years. The group analyzes three metrics and compares geographic regions.
All three HMI indices declined in May. Sales expectations had the steepest drop, falling 10 points to 63. The measure charting traffic of prospective buyers posted a nine-point decline to 52, while the metric gauging current sales conditions fell eight points to 78.
Analysts use the scores for each component to calculate a seasonally adjusted index where any number over 50 indicates more builders view conditions as good rather than poor.
A comparison of regions shows the Midwest with the steepest drop in the three-month moving average for regional HMI scores. It fell seven points to 62, followed by the West where the average declined six points to 83. The South fell two points to 80 and the Northeast held steady at 72.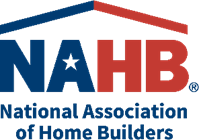 NAHB members build more than 80% of all new housing in the United States, employing more than 10 million people nationwide. The federation has 140,000 members affiliated with 800-plus state and local associations. About one-third of its members are home builders or remodelers.