Published on:
Although published in 2017, "The Color of Law: A Forgotten History of How Our Government Segregated America" is being rediscovered in the wake of campaign rhetoric and protests focused on social justice.
Author Richard Rothstein's widely acclaimed book delves into "a forgotten history of how federal, state, and local policy explicitly segregated metropolitan areas nationwide, creating racially homogenous neighborhoods in patterns that violate the Constitution and require remediation." From his years documenting evidence, he concluded that "government not merely ignored discriminatory practices in the residential sphere but promoted them."
Bill Gates included the book on his list of "amazing books" he read in 2017, saying he's been trying to learn more about the forces preventing economic mobility in the U.S. "It helped me understand the role federal policies have played in creating racial segregation in American cities," he stated.
Among numerous accolades the book was a New York Times bestseller, notable book of the year, and editor's choice selection. Publishers Weekly and NPR both picked it as one of the Best Books of the Year.
In Searchworks, Stanford Libraries' official online search tool for books, media, journals, databases, government documents and more, The Color of Law is described as "groundbreaking history of the modern American metropolis that explores the myth that America's cities came to be racially divided through de facto segregation — through individual prejudices, income differences or the actions of private institutions like banks and real estate agencies." Continuing, the Searchworks entry says the book "incontrovertibly makes clear that it was de jure segregation – the laws and policy decisions passed by local, state, and federal governments that actually promoted the discriminatory patterns that continue to this day."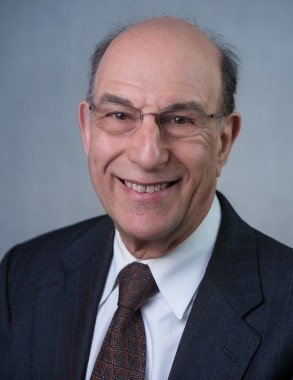 Author Richard Rothstein
In an interview in May 2017 shortly after the book's publication, Rothstein reminded listeners of NPR's All Things Considered program that all the Fair Housing Act could do was prohibit future discrimination. "By the time the Fair Housing Act was passed, the patterns of segregation had been firmly established," he remarked.
Rothstein also discussed two important policies the federal government pursued in the mid-20th century that segregated metropolitan areas. These policies worked together "to segregate metropolitan areas in ways that they otherwise would never have been segregated," he stated.
One was the first civilian public housing program which frequently demolished integrated neighborhoods in order to create segregated public housing. "The second program that the federal government pursued was to subsidize the development of suburbs on a condition that they be only sold to white families and that the homes in those suburbs had deeds that prohibited resale to African-Americans," he explained.
Rothstein is considered a leading authority on race, housing policy, and educational segregation. He is a senior fellow at the Haas Institute at the University of California, Berkeley School of Law, a distinguished fellow of the Economic Policy Institute, and a senior fellow, emeritus at the Thurgood Marshall Institute of the NAACP Legal Defense Fund. The former columnist for the New York Times spent a decade (2007-2017) documenting evidence that government not merely ignored discriminatory practices in the residential sphere but promoted them.
Other books by Rothstein include Class and Schools: Using Social, Economic and Educational Reform to Close the Black-White Achievement Gap and Grading Education: Getting Accountability Right.