Published on:
Bellevue City Council's decision to revise its multifamily tax exemption (MFTE) program drew praise from affordable housing advocates, local builders, major employers, real estate industry leaders, and other workforce housing stakeholders.  
Jane Broom, Microsoft's senior director of philanthropies, called the expansion of the MFTE program "a critical step in the right direction" for creating more low- and middle-income housing. "As jobs grow across the Eastside, we need to ensure the people who work here can live here, too."
In testimony at the meeting when the Council voted unanimously to revise the exemption program, Broom noted Microsoft's commitment "to work with local governments, community, nonprofits and businesses to adopt practical, inclusive and responsible policies that will result in more housing options for people across income levels."
Randy Bannecker, a housing specialist for Seattle King County REALTORS®, said the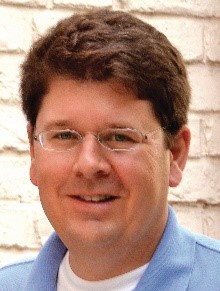 association participated in the coalition organized by the Bellevue Chamber and also testified in support of the package. "We believe MFTE is an important tool that enables the private sector to create income-qualified housing at a time during which the lack of affordability is at crisis levels," he stated.
The MFTE program, a voluntary affordable housing incentive for new multifamily rental development, provides a 12-year exemption from property taxes and baseline affordability levels. The tax exemption applies to property taxes paid on the housing portion of qualifying projects in exchange for setting aside 20% of the units for income-eligible households. The affordability level of 80% area median income (AMI) for 20% of the project's units may be lowered if certain conditions are met.  
The approved changes expand the program from only certain areas within Bellevue to anywhere citywide that is zoned for multifamily use. In these areas, the affordable units will serve households earning up to 80% of AMI, or no more than $81,450 for a family of three.
Developers are allowed to combine the tax exemption in expanded areas with other land use code incentives so long as affordable units in their projects are available to households earning 65% of AMI.
The revisions also affect parking and imposes a 3% cap on rent increases for MFTE tenants that remain in the same development.  
In an interview with TJ Martinell, reporter at The Lens, the president of Wallace Properties said the MFTE changes prompted a decision at his company to build a mid-rise workforce building in downtown Bellevue ("if we can get it to pencil") instead of a previously announced plan to build a luxury condo highrise. "The council really showed good leadership in getting their staff to be collaborative and get a balanced outcome on this," stated Kevin Wallace, a former member of the Bellevue City Council.
Since Bellevue's Council adopted the MFTE in June 2015, the program has been rarely used (reportedly for only two projects). It amended the program in February 2018, and again in June 2021.
Vulcan Development Manager Brandon Morgan credits the city with recognizing its program "needed a tune-up." Its outreach effort, begun in October 2020, involved developers, members of the Bellevue Chamber PLUSH Committee (Permitting, Land Use Sustainability and Housing Committee), plus representatives of the Housing Development Consortium and the Bellevue Downtown Association.
Getting these stakeholders together for frank discussions and a more collaborative process enabled the right balance to be struck, according to Morgan.
The City of Bellevue recently published a two-page fact sheet that explains its revised program, delineates what projects are eligible for the multifamily tax exemption, provides an overview of the exemption and affordability requirements, and outlines the approval process.