Published on:
LOCATION: WALLA WALLA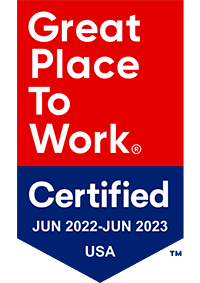 Click on the banner to see why we qualify as a Great Place to Work!
We are seeking a candidate who enjoys performing a variety of tasks in this dual role position! Someone in this position functions as a Satellite Administrative Coordinator for Northwest Multiple Listing Service 70% of the time, and as an Association Executive for 30% of the time for the Walla Walla Valley Association of REALTORS.
Northwest Multiple Listing Service (NWMLS) is a not-for-profit, member owned organization, and is the largest full-service MLS in the Northwest. Its membership includes more than 33,000 real estate brokers and appraisers. We provide superior systems, products, and services for the technologically savvy real estate industry in the Pacific Northwest. We pay competitive salaries and offer a comprehensive benefits package including health benefits, flexible spending accounts, disability and life insurance, PTO, paid holidays, EAP, and 401(k).
Walla Walla Valley Association of REALTORS® (WWVAR) serves to advocate and enhance the professionalism, integrity, and competency of the membership, promotes REALTOR® Code of Ethics, and works to safeguard private property rights. WWVAR supports more than 175 REALTOR® and Affiliate members and is located in Walla Walla, Washington, serving primarily the area of the Walla Walla Valley including areas in Oregon.
JOB PROFILES:
NWMLS
A Satellite Administrative Coordinator is an elemental part of NWMLS' ability to provide service and support to existing and potential broker members and subscribers. Satellite offices serve as direct representation of the main office in Kirkland as well as a liaison between that office and our members/subscribers. The main function of those who staff a Satellite Office is to be positive-minded, accurate, and detailed in customer service. It is in the best interest of a Satellite Administrative Coordinator to be well versed in all departments, such as Listing Input, Keybox, Compliance, and Call Center.
WWVAR
The Association Executive (AE) serves as the executive officer of the Walla Walla Valley Association of REALTORS® (WWVAR) and is responsible to its Board of Directors, Executive Committee and President for the effective conduct of the affairs of WWVAR. The AE recommends and implements WWVAR's mission, goals, objectives and related policies. Within that framework, the AE coordinates and directs the WWVAR staff, programs and activities.
JOB DUTIES:
External Facing Duties
Respond to member/subscriber inquiries via phone, email, or fax with informed care and consideration.
Post payments to member/subscriber accounts.
Register members/subscribers for classes.
Answer member/subscriber inquiries regarding a multitude of issues, including, but not limited to, accounting, rules, listing input, membership requirements, technical support.
Readily research issues in unfamiliar territory; able to direct inquiries through proper channels, know who your "go-to" people are.
Communicate, inform, and maintain personal rapport with members/subscribers.
Guide members and subscribers through the requirements of becoming, adding, transferring, or deleting an agent, appraiser, or affiliate.
Maintain awareness of current trends in the real estate industry, especially in your particular area, in order to anticipate and be prepared for questions.
Internal Facing Duties
Organize and process accurate and extensive paperwork for a number of departments and committees.
Maintain detailed records of sales, accounts receivable; keep in depth track of inventory.
Cover other Satellite offices as needed. Overnight travel to regional, state, and national meetings.
Manage finances, budgets, and cash handling.

QUALIFICATIONS:
High School Diploma or equivalent.
Excellent verbal and written communication skills and comfortable communicating with members/subscribers.
Detail oriented.
Able to problem solve and provide quick and professional responses to variable circumstances.
Competent using Microsoft Windows and navigating through multiple systems to input and retrieve information.
Strong knowledge of QuickBooks preferred, yet will train.
Able to work autonomously or within a team atmosphere.
Able to self-manage and appropriately prioritize time.
Commitment to exceptional customer service.
Comfortable with technology and an evolving knowledge base as product changes and developments occur.

PAY RANGE:
$21 to $23 per hour

CONTACT INFORMATION:
Please send your resume and salary requirements directly to hr@nwmls.com with the position title "Administrative Coordinator, Walla Walla" in the subject line.

Compensation: DOE.
Principals only. Recruiters, please don't contact this job poster.
Please do not contact job poster about other services, products or commercial interests.